EVENTS
Les prochains événements du Duplex Nightclub
Le Duplex : Biarritz Nightclub

OUVERT 7/7 à partir du 21 JUIN 2022, de Minuit à 6H.

Situé en plein centre-ville de Biarritz, à 5 min de la Grande-Plage et du Casino, le Duplex Nightclub est ouvert toute l'année du mercredi au samedi dès 23H30 jusqu'à 6h00 du matin. 7/7 de juin à septembre.
-Les nuits du Duplex Club sont rythmées par ses djs résidents & de nombreux guests, ainsi que des artistes performers ( sax, percu, danseuses…). 
-Réparti sur 2 niveaux, le Duplex Nightclub est un bar de nuit, un bar à ambiance , une discothèque. Idéal pour célébrer un événement particulier : SÉMINAIRE, ANNIVERSAIRE, EVJF….chaque salle possède un carré VIP pouvant accueillir jusqu'à 80 personnes alors n'hésitez pas à Réservez votre table ! 
►► 1 salle en semaine // 2 salles, 2 ambiances le SAMEDI SOIR
►► 1 salle offre un style musical Clubbing: 80's to 2000's, Disco House,  House Music – Electro , tandis que l'autre propose un style musical Latino-Reggaeton / Urban Music
– Entrée 15 € avec une conso / Entrée Capitaine 15 € avec 3 softs * *Selon la saison et les Events, le tarif de l'entrée peut varier. Toutes les informations sont sur la page Facebook.
-Etablissement réservé aux personnes majeures., 20++. Prévoir une carte d'identité, carte vitale ou permis de conduire. Pas de pièce sur le téléphone. Tenue correcte exigée. La Direction se réserve le droit d'entrée. Application des règles sanitaires en vigueur.
The Duplex is open 7/7 from JUNE 21, 2022, from midnight to 6 a.m.

Located in the heart of Biarritz, 5 minutes away from the Grande Plage and the Casino, the Duplex Nightclub is open all year long from Wednesday to Saturday from 11:30 PM until 6:00 AM and 7/7 from June to September.
Nights at Le Duplex Nightclub, are animated by its resident djs and numerous guest djs as well as many performers (sax, percussion, dancers …).
With two different floors, Le Duplex Nightclub is offering one VIP lounge in each of them that you can partially book or fully book. Each of the VIP lounge can welcome 80 guests. It's the perfect spot for special events such as seminars, birthday party bachelor party… Book your table now ! 
►► 1 room during weekdays // 2 rooms, 2 different music styles on SATURDAY NIGHT
►► 1 dancefloor is a clubbing : Rewind 80s-90s,  House and  Electro music whereas the other one offers Latino & Urban Music
– Admission: 15 € with a drink  / Captain admission: 15 € with 3 softs * * Depending on the season and events, the admission fees may vary. Find all the information and events on our Facebook page.
– To enter the venue you must be over 20. Don't forget to bring an ID (vital card, driving license, ID card, passport). We do not accept IDs on smartphones. Correct dress code is mandatory. The direction takes all the decisions regarding the entrance. Application of the sanitary rules in force.
Pour toutes informations ou réservations, contactez le +33 625082246 ou le +33 624124281 ou cliquez sur "Contact"
TAXI DE BIARRITZ 05 59 03 18 18

BUS CHRONOPLUS : s'arrête en face
Galerie photos
Retrouvez toutes vos photos de soirées
GALERIE VIDÉOS
Retrouvez toutes vos vidéos de soirées
News
Pour le SAMEDI SOIR, l'équipe a besoin de renfort de 23H à 6H !
Read More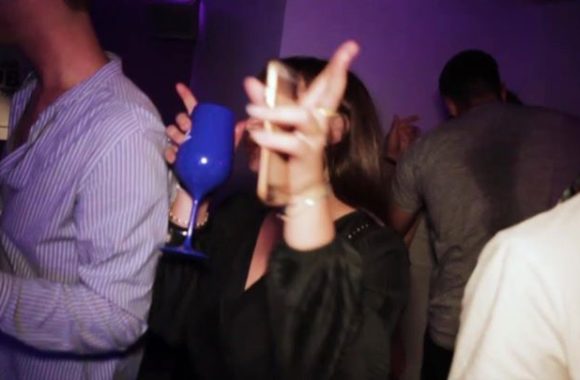 Le Duplex est de retour ! Notre établissement est ouvert du Mercredi au Dimanche dès 23h30 Bar – Boite de...
Read More
Adresse
24 avenue Edouard VII – 64200 BIARRITZ
Mail
duplexnightclub64@gmail.com